When it comes to drug development, the hurdle always seems to be access to the right patients. Whether it be finding enough patients of different ethnicities, or finding enough patients with a specific confluence of phenotypic markers, fitting a clinical trial protocol can most certainly present with this challenge.
Since 1992, Bradenton Research Center has completed over 150 clinical research studies. The diseases we've studied include Parkinson's Disease, Alzheimer's Disease, Multiple Sclerosis, Influenza, Migraines, Neuropathic Pain, Gout, Hypertension, Stroke, Type 2 Diabetes, Diabetic Neuropathy, Epilepsy, COVID-19, and many others.
Patients enrolled in our studies are closely monitored by our research physicians and coordinators. All study-related care and medication is provided to our patients at no cost.
What Is Parkinson's Disease?
Parkinson's Disease is a lifelong condition, involving many neurological changes in the body. It is a progressive disease of the nervous system marked by tremor, muscular rigidity, and slow, imprecise movement, chiefly affecting middle-aged and elderly people.
It is associated with degeneration of the basal ganglia of the brain and a deficiency of the neurotransmitter dopamine. Parkinson's symptoms usually begin gradually and get worse over time. As the disease progresses, many people could have difficulty walking and talking.
If you or a loved one has Parkinson's disease, your biological sample donation could be the missing link to finding these better treatments and cure.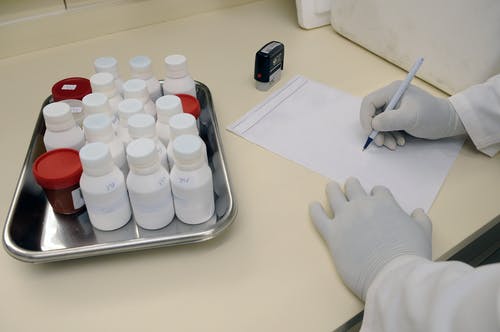 How Medical Research Helps
The purpose of the PrecMed Parkinson's Study is to collect biological samples from subjects with Parkinson's disease. These samples may contain substances that the researchers will be able to analyze to study their genetic, protein, and chemical composition.
The study will look at blood and cerebrospinal fluid differences associated with Parkinson's disease, or with other aspects of the illness. The cells from your blood may be retained as cell lines grown from your blood to be used in the future. This sample could potentially assist in the development of a new drug treatment or a new diagnostic test for Parkinson's.
For more information, please call us at 941-708-0005. We rely on word of mouth referrals from much of our community. If you enjoyed your experience with us, please tell your friends by sharing this on your social media networks and/or forwarding to their email address. Thank you in advance for this support.