Our Passion Is Your Health and Safety
We conduct a clinical research study in accordance with the highest medical standards with the hopes of enhancing people's health and quality of life. Our primary goal is to produce a clinical research study that complies with protocols and helps create a safe and effective treatment.
What Is Orchestra PD Study?
Parkinson's disease is a progressive disease that gets worse over time, affecting mobility, mood, mental functions, and other body movements. Symptoms gradually start to show in people with Parkinson's Disease. Dopamine is a chemical messenger in the brain that is involved in body movement, which decreases as the disease progresses.
People with early-stage Parkinson's disease can participate in the Orchestra clinical research study. The main goal of this clinical study is to find out whether or not the investigational drug (known as UCB0599) can potentially minimize the progression of the disease.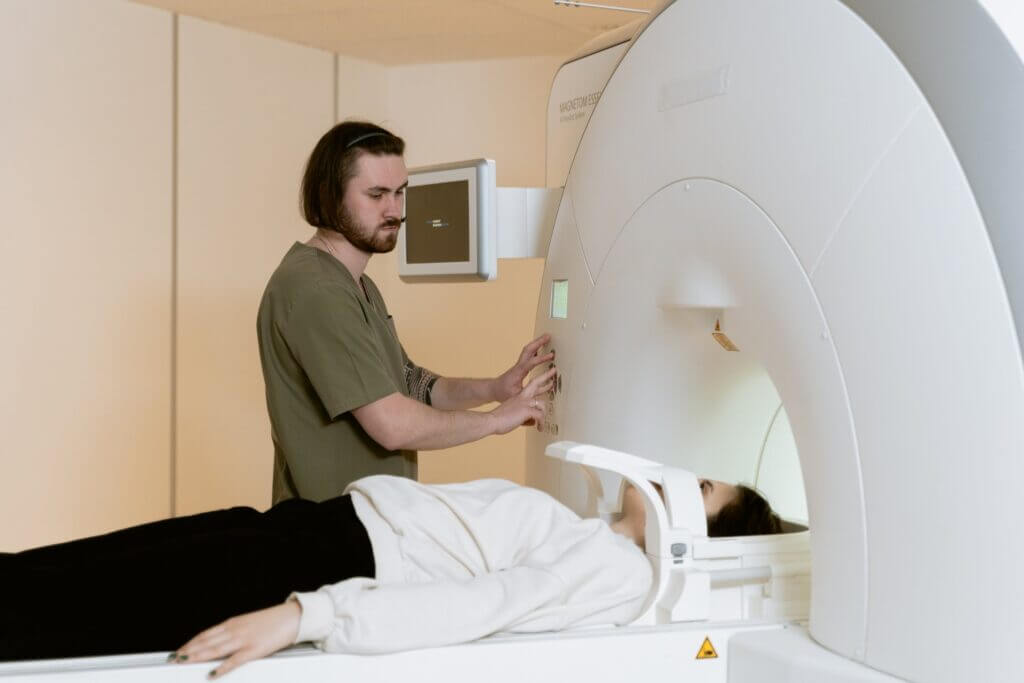 There are an estimated 7 to 10 million individuals with Parkinson's disease worldwide. The age of onset is approximately 60 years, although this varies between individuals. In people living with Parkinson's disease, symptoms appear over time and slowly get worse. The most common symptoms in typical Parkinson's disease are: slowness of movement, difficult-to-control shaking, and stiffness of muscles. These types of symptoms related to movement are called motor symptoms. There are also non-motor symptoms such as: loss of smell, depression, constipation, pain, and sleep disorder.
Some of these may occur early in the disease. The presence of these non-motor symptoms in particular can be highly variable from person to person and can also change over time in an individual. The disease develops due to a reduction in a chemical messenger in the brain called dopamine, which is involved in the control of movement. Brain cells containing dopamine die due to a build-up of protein clumps inside them known as Lewy bodies. These clumps form due to misfolding of a protein known as alpha-synuclein. By developing medications that prevent the clumping of Lewy bodies in the brain, it may be possible to slow down the worsening of Parkinson's disease.
Team Up With Reputable Medical Professionals
Parkinson's, ADHD, epilepsy, and many other types of disorders can all have an impact on the health, happiness, and livelihood of the patients. The effects can also be devastating for those around them including their families and communities.
We understand how important it is to have a dependable, knowledgeable team of medical professionals to help process and complete clinical trials. In order to oversee every aspect of the trial or address essential gaps within the study, Bradenton Research Center is working on Orchestra Parkinson's Disease Study with qualified experts to find a comprehensive life-changing medicine. Contact us to learn how you can participate in this study!
Are You Eligible for the Orchestra Study?
Ofatumumab has received FDA approval for treating multiple sclerosis and has been evaluated in over 1,500 patients with relapse MS. To determine your eligibility to participate in this study, you must pass a few tests and answer a few questions. You cannot participate in the study if you do not meet these prerequisites. You can discuss other research with your study doctor.
Why Join Bradenton Research Center?
We are committed to supporting people at every stage of medical research studies. We offer patient care for critical illnesses and help people live healthy and safe. We give the community more power to live better. Our solutions speed up the process of clinical trials by ensuring that testing and samples are reliable and the medications we use are safe.
Safe and Effective Medical Studies In Bradenton, Florida
Our skilled team of top medical experts provides therapeutic results in a way that only an experienced medical researcher can. We are quick to adjust to changes in procedures and follow strict medical protocols. To fulfill and surpass tomorrow's medicine, Bradenton Research Center collaborates with knowledgeable and reputable participants who are committed to life-improving clinical trials.